Steelgarages UK have introduced a range of steel stud frame garages. These stud frame garages come with fully assembled frames ready to erect.
Constructed from structural grade galvanised steel these garages are superior in design and strength to any other garage or stud frame garage on the market.
Ideally suited for the self builder, these garages are delivered ready to erect. Steel Garages UK provide stud frame garages which can be clad in a variety of different finishes, for example, box profile, steel shiplap cladding composite panel, weather board, extended eaves and overhangs can all be added if required. Standard stud spacing is 1 meter but studs can be spaced at600mm for internal lining.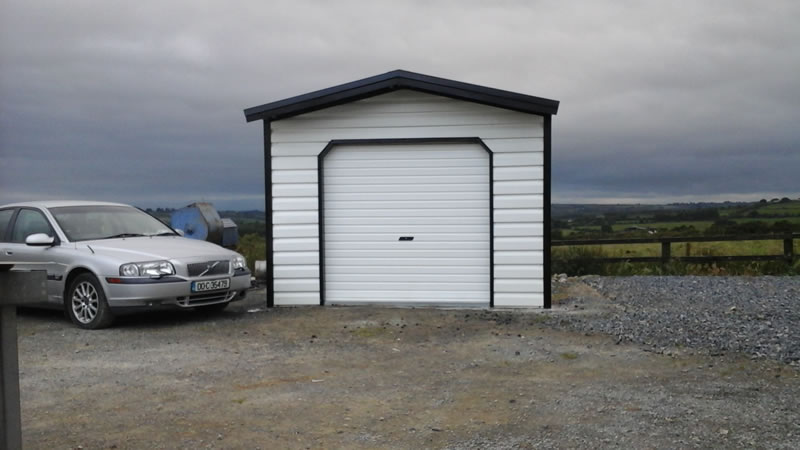 Standard Fractures for Stud Frame Garages
Material: Structural grade galvanised steel frame.
2.40 eaves
10deg roof pitch
gds roller door
anti condensation roof sheeting
gutters & downpipes
OPTIONAL EXTRAS:
pvc doors /windows/li>
extended eaves
over hang
hip roof
tile effect roo sheeting,composite panel, 30 mill eco panel tile
WE WILL DESIGN STUD FRAME GARAGE AS PER YOUR REQUIREMENTS – CONTACT US NOW.